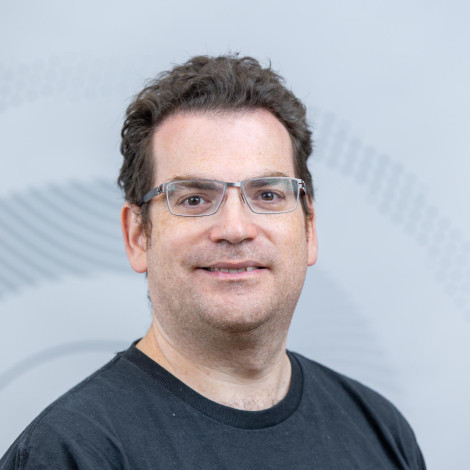 Dr. Lior Lobel
Email
lior.lobel@biu.ac.il
Fields of Interest
The gut microbiota is an important factor in human health and physiology. The major factor regulating the microbiota composition and activity is our diet, which consists of multiple macro and micro-nutrients such as amino acids, lipids, carbohydrates etc. Our lab studies how the diet interacts with bacteria in the gut to produce metabolites and effectors that affect the host immune system, metabolism and organ function.  Specifically, we are interested in the molecular mechanisms the governs the effects of dietary sulfur amino acids on host diseases such as chronic kidney disease and colorectal cancer.
Previously, we showed that dietary sulfur amino acids (methionine and cysteine) correlate with the concentrations of hydrogen sulfide (H2S) in the colon, and in-turn H2S induces a post-translational modification termed S-sulfhydration on reactive cysteine residues. We found that feeding a mouse chronic kidney disease model with high sulfur amino acids diet resulted in higher S-sulfhydration of the bacterial enzyme tryptophanase that produces the uremic toxin indoxyl sulfate. S-sulfhydration of tryptophanase resulted in its inhibition and alleviation of kidney disease in these mice, compared to diet low in sulfur amino acids.
Research focus:
Profile post-translational modifications in gut bacteria and study their effects on bacterial activity and host health.

Study the proteome of gut bacteria in relation to dietary changes and diseases.

Characterize the effects of bacteria on modulating host colon epithelial cells proteome. 
Publications

Publications

Wilkinson JE, Franzosa EA, Everett C, Li C, Hu FB, Wirth DF, Song M, Chan AT, Rimm E, Garrett WS, Huttenhower C. A framework for microbiome science in public health. Nat Med. 2021 May;27(5):766-774. doi: 10.1038/s41591-021-01258-0. Epub 2021 Apr 5. Review. PubMed PMID: 33820996. 

Lobel L, Cao YG, Fenn K, Glickman JN, Garrett WS. Diet posttranslationally modifies the mouse gut microbial proteome to modulate renal function. Science. 2020 Sep 18;369(6510):1518-1524. doi: 10.1126/science.abb3763. PubMed PMID: 32943527; PubMed Central PMCID: PMC8178816. 

Lobel L, Garrett WS. Butyrate Makes Macrophages "Go Nuclear" against Bacterial Pathogens. Immunity. 2019 Feb 19;50(2):275-278. doi: 10.1016/j.immuni.2019.01.015. PubMed PMID: 30784572. 

Brenner M, Lobel L, Borovok I, Sigal N, Herskovits AA. Controlled branched-chain amino acids auxotrophy in Listeria monocytogenes allows isoleucine to serve as a host signal and virulence effector. PLoS Genet. 2018 Mar;14(3):e1007283. doi: 10.1371/journal.pgen.1007283. eCollection 2018 Mar. PubMed PMID: 29529043; PubMed Central PMCID: PMC5864092. 

Lobel L, Garrett WS. Take DAT, Flu!. Immunity. 2017 Sep 19;47(3):400-402. doi: 10.1016/j.immuni.2017.09.002. PubMed PMID: 28930655. 

Friedman S, Linsky M, Lobel L, Rabinovich L, Sigal N, Herskovits AA. Metabolic Genetic Screens Reveal Multidimensional Regulation of Virulence Gene Expression in Listeria monocytogenes and an Aminopeptidase That Is Critical for PrfA Protein Activation. Infect Immun. 2017 Jun;85(6). doi: 10.1128/IAI.00027-17. Print 2017 Jun. PubMed PMID: 28396325; PubMed Central PMCID: PMC5442619. 

Haber A, Friedman S, Lobel L, Burg-Golani T, Sigal N, Rose J, Livnat-Levanon N, Lewinson O, Herskovits AA. L-glutamine Induces Expression of Listeria monocytogenes Virulence Genes. PLoS Pathog. 2017 Jan;13(1):e1006161. doi: 10.1371/journal.ppat.1006161. eCollection 2017 Jan. PubMed PMID: 28114430; PubMed Central PMCID: PMC5289647. 

Lobel L, Herskovits AA. Systems Level Analyses Reveal Multiple Regulatory Activities of CodY Controlling Metabolism, Motility and Virulence in Listeria monocytogenes. PLoS Genet. 2016 Feb;12(2):e1005870. doi: 10.1371/journal.pgen.1005870. eCollection 2016 Feb. PubMed PMID: 26895237; PubMed Central PMCID: PMC4760761. 

Lobel L, Sigal N, Borovok I, Belitsky BR, Sonenshein AL, Herskovits AA. The metabolic regulator CodY links Listeria monocytogenes metabolism to virulence by directly activating the virulence regulatory gene prfA. Mol Microbiol. 2015 Feb;95(4):624-44. doi: 10.1111/mmi.12890. Epub 2014 Dec 30. PubMed PMID: 25430920; PubMed Central PMCID: PMC4329120. 

Tadmor K, Pozniak Y, Burg Golani T, Lobel L, Brenner M, Sigal N, Herskovits AA. Listeria monocytogenes MDR transporters are involved in LTA synthesis and triggering of innate immunity during infection. Front Cell Infect Microbiol. 2014;4:16. doi: 10.3389/fcimb.2014.00016. eCollection 2014. PubMed PMID: 24611134; PubMed Central PMCID: PMC3933815. 

Lobel L, Sigal N, Borovok I, Ruppin E, Herskovits AA. Integrative genomic analysis identifies isoleucine and CodY as regulators of Listeria monocytogenes virulence. PLoS Genet. 2012 Sep;8(9):e1002887. doi: 10.1371/journal.pgen.1002887. Epub 2012 Sep 6. PubMed PMID: 22969433; PubMed Central PMCID: PMC3435247.

 
Last Updated Date : 17/05/2022