Prof. Malik Zvi
Prof.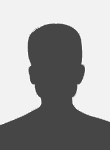 Email:
zvi.malik@biu.ac.il
Telephone:
972-3-5318204 (office); 972-3-5317971 (lab)
Location:
Marilyn Finkler Cancer Research Center (208), 1st floor, Rooms 107, 108
Research
1. Photodynamic treatment of malignant tumors with porphyrins and light radiation.
2. Death processes in malignant cells – ultrastructure of the processes.
3. Computerized spectral imaging in light microscopy.