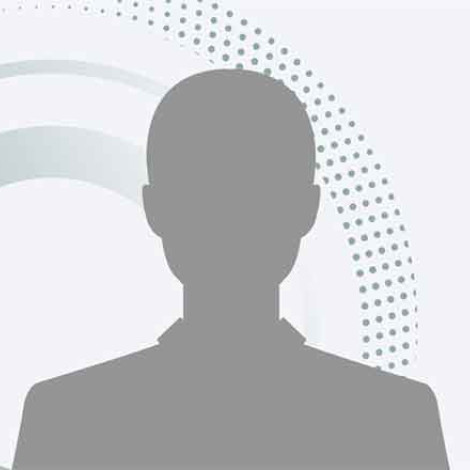 Prof. Nachman Chaim Garber
Email
Nachman.Garber@biu.ac.il
Research

Research

Retired Associate Professor of Microbiology

Ph.D., Hebrew University, Jerusalem, 1964
Joined Department of Life Sciences in 1964 as Lecturer in Microbiology. Associate Professor in Microbiology since 1990

Retired in 2002

President of the Israel Society for Microbiology, 1987-1991
Sabbaticals at Prof. R.J. Doyle's Lab, Univ. of Louisville, KY, USA, 1985, 1990, and Prof. Paul Williams' Lab, Univ. of Nottingham, UK, 1995
Supervised 25 students: 4 Ph.D. and 21 M.Sc.

Research Interests - MICROBIOLOGY

Virulence factors and osmoregulation in Pseudomonas aeruginosa, Aeromonas hydrophila, Chromobacterium violaceum, and Serratia marcescens. Regulation of virulence factors in P. aeruginosa by homoserine lactone derivatives and effect of antibiotics on them.    

Findings: Localization of Pseudomonas aeruginosa cholinesterase and lectins (PA-IL, PA-IIL) and study of their carbohydrate specificities. Isolation of  PA-IL gene and determination the nucleotides sequence in it.The contribution of P. aeruginosa surface hemagglutinin and lectins PA-IL and PA-IIL to adherence of the bacterium to human epithelial cells and  to its virulence to mice. Demonstration of P. aeruginosa conversion of choline to glycine betaine in contrast to Aeromonas hydrophila and the regulation of the production of their hemagglutinins and phospholipase C by different osmoprotectants.

 

Selected Publications

Glick, J., Garber, N., Shohet, D. (1987) Surface haemagglutinating activity of     Pseudomonas aeruginosa. Microbios 50: 69-80.

Garber, N., Guempel, U., Gilboa-Garber, N., Doyle, R.J. (1987) Specificity of the fucose-binding lectin of Pseudomonas aeruginosa. FEMS Microbiol. Letters  48: 331-334.

Gilboa-Garber, N., Garber, N. (1989) Microbial lectin cofunction with lytic activities as a model for a general basic lectin role. FEMS  Microbiol. Rev. 63: 211-222.

Garber, N., Guempel, U., Belz, A., Gilboa-Garber, N., Doyle, R.J. (1992) On the specificity of the D-galactose-binding lectin (PA-I) of Pseudomonas aeruginosa and its strong binding to hydrophobic derivatives of D-galactose and thiogalactose. Biochim. Biophys. Acta 1116: 331-333.

Gilboa-Garber, N. and Garber, N. (1992) Microbial Lectins. Chapter 17, In: "Handbook of Glycoproteins" H.J. Allen and E.C. Kisailus (Eds.), Marcel Dekker, Inc., New York, USA. pp. 541-591.

Gilboa-Garber, N., Garber, N. (1993) Lectins promote and regulate key lytic reactions: a hypothesis. In: "Lectins: Biology, Biochemistry, Clinical Biochemistry" Vol. 8, E. Van Driessche, H. Franz, S. Beeckmans, U. Pfüller, A. Kallikorm and T.C. Bog-Hansen (eds.) Textop, Hellerup (Denmark), 276-287.

Levene, C., Gilboa-Garber, N., Garber, N.C. (1994). Lectins in Blood Banking. In: Lectin-Microorganism Interactions (Doyle, R.J. and Slifkin, M. Eds) pp. 327-391, Marcel Dekker, New York.

Avichezer, D., Gilboa-Garber, N., Garber, N.C., Katcoff, D.J. (1994) Pseudomonas aeruginosa PA-I lectin gene: molecular analysis and expression in Escherichia coli. Biochim. Biophys. Acta, 1218: 11-20, 1994.

Garber N.C., Hammer-Münz, O., Belz, A., Krakower, Y. (1995) The lux autoinducer stimulates the production of the lectins of Pseudomonas aeruginosa. ISM Lett. 15: 164.

Gilboa-Garber N, Avichezer D, Garber N.C. (1997) Bacterial lectins: Properties, structure, effects, function and applications. In: "Glyco-Sciences: Status and Perspectives". H.-J. Gabius and S. Gabius, eds. Chapter 21, pp. 369-398, Chapman & Hall, Weinheim (Germany).

  Sofer, D., Gilboa-Garber, N., Belz, A., Garber, N.C. (1999) 'Subinhibitory' erythromycin represses production of P. aeruginosa lectins, autoinducer and virulence factors. Chemotherapy 45: 335-341.

Gilboa-Garber, N., Katcoff, D.J., Garber, N.C. (2000) Identification and characterization of P. aeruginosa
PA-IIL lectin gene and protein  compared to PA-IL. FEMS Immunol. Med. Microbiol. 29: 53-57, 2000.

Winzer, K., Falconer, C., Garber, N.C., Diggle, S.P., Camara, M., Williams, P. (2000) The P. aeruginosa lectins PA-IL and PA-IIL are controlled by quorum sensing and by RpoS. J. Bacteriol. 182: 6401-6411.

Zinger-Yosovich, K., Sudakevitz, D., Imberty, A., Garber, N.C. and Gilboa-Garber, N. (2006) Production and properties of native Chromobacterium violacearum fucose-binding lectin (CV-IIL) compared to homologous lectins of Pseudomonas aeruginosa
(PA-IIL) and Ralstonia solanacearum (RS-IIL). Microbiology-SGM 152: 457-463.

Katri, N. Garber, N.C., Kilfin, G. and Gilboa-Garber, N. (2008). Abrogation of the resistance of choline-induced Pseudomonas aeruginosa virulence to sub-MIC erythromycin by ethanol. ISME J (Nature group) 2: 1243-1246.
Last Updated Date : 04/12/2022